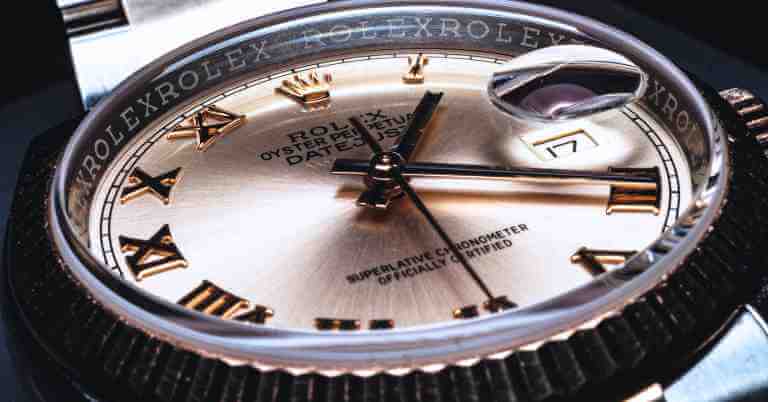 Rolex watches have long been synonymous with luxury, craftsmanship, and timeless elegance. For decades, these timepieces have adorned the wrists of discerning individuals who appreciate the finest in Swiss watchmaking. From its humble beginnings to becoming a global symbol of prestige, the history of Rolex is a fascinating journey that showcases innovation, precision, and unwavering commitment to quality. In this article, we will delve into the rich heritage and evolution of Rolex, highlighting its iconic design, significant milestones, and notable features throughout the years.
Exploring the History of Rolex Watches
Rolex watches are renowned for their exceptional quality and exquisite design. The brand has established itself as a leader in the luxury watch industry, and its timepieces are highly sought after by collectors and enthusiasts worldwide. Let's take a closer look at the history of Rolex and how it has evolved over time.
The Birth of Rolex
In 1905, Hans Wilsdorf and Alfred Davis founded the company that would eventually become Rolex in London, United Kingdom. Initially, the company focused on importing Swiss movements and fitting them into high-quality watch cases. However, Wilsdorf had a vision of creating his own brand of watches that would combine precision and elegance like no other. This led to the birth of Rolex in 1908 when the company registered the trademark in Switzerland.
Milestones in Rolex's Journey
1. The Oyster Case: A Revolution in Watchmaking
One of Rolex's most significant contributions to the world of horology came in 1926 with the introduction of the Oyster case. This groundbreaking innovation made Rolex the first watch manufacturer to create a fully waterproof and dustproof wristwatch. The Oyster case featured a hermetically sealed system that protected the movement from external elements, setting a new standard for durability and reliability.
2. The Perpetual Movement: The Automatic Revolution
In 1931, Rolex introduced the Perpetual movement, a self-winding mechanism that revolutionized the watch industry. This innovative technology eliminated the need for manual winding and allowed the watch to be powered by the natural motion of the wearer's wrist. The Perpetual movement marked a significant milestone in Rolex's history and laid the foundation for the modern automatic watches we know today.
3. The Datejust: The First Self-Winding Chronometer
In 1945, Rolex introduced the Datejust watches, the world's first wristwatch with an automatic date-changing mechanism. The Datejust combined the elegance of Rolex's design with the practicality of a date display, making it an instant success. With its timeless aesthetics and precision timekeeping, the Datejust quickly became an iconic model in the Rolex collection.
4. The Submariner: Exploring the Depths
The 1950s saw the introduction of the legendary Submariner, Rolex's iconic diving watch. Designed for underwater exploration, the Submariner was water-resistant up to 100 meters (330 feet) and featured a rotating bezel for tracking immersion time. This rugged timepiece quickly gained popularity among professional divers and watch enthusiasts alike, solidifying Rolex's reputation as a pioneer in the field of diver's watches.
Notable Features of Rolex Watches
Rolex watches are known for their exceptional craftsmanship and attention to detail. Here are some notable features that set Rolex apart from other luxury watch brands:
1. The Cyclops Lens
Many Rolex watches feature a distinctive Cyclops lens, a magnification lens that magnifies the date display by 2.5 times. This feature enhances legibility and makes it easier to read the date at a glance.
2. The Oyster Bracelet
The Oyster bracelet is an integral part of Rolex's design language. It is known for its robustness, comfort, and aesthetic appeal. The bracelet is made up of three flat links that provide flexibility and durability, ensuring a perfect fit on the wrist.
3. Superlative Chronometer Certification
Rolex watches undergo rigorous testing and certification to earn the title of "Superlative Chronometer." This certification ensures that each watch meets Rolex's stringent standards for accuracy, precision, and reliability. The Superlative Chronometer designation guarantees a timepiece that performs flawlessly under various conditions.
Buy Fake Rolex Watches in the UK: Exploring Replica Rolex Watches for Sale
While genuine Rolex watches are highly coveted, there is also a market for replica Rolex watches. It's important to note that buying and selling counterfeit watches is illegal and strongly discouraged. However, it's worth exploring the reasons why some people consider buying fake Rolex watches.
Affordable Luxury
One of the main reasons people are tempted to buy fake Rolex watches is the allure of affordable luxury. Genuine Rolex watches come with a hefty price tag, often making them inaccessible for many individuals. Replica Rolex watches, on the other hand, are available at a fraction of the cost, allowing buyers to experience the look and feel of a luxury timepiece without breaking the bank.
Replica Rolex in the UK: Quality Concerns
While replica Rolex watches may mimic the appearance of genuine models, their quality and performance often fall short. Counterfeit watches are typically made with inferior materials and lack the meticulous craftsmanship that goes into creating a genuine Rolex timepiece. The movements used in replica watches are usually less accurate and reliable, leading to potential issues with timekeeping and durability.
Legal and Ethical Implications
It's important to emphasize that buying and selling counterfeit watches, including fake Rolex watches, is illegal and supports illegal activities. Counterfeit products undermine the integrity of genuine brands, harm the economy, and may contribute to organized crime. Additionally, wearing a fake Rolex watch can damage your reputation and credibility, as it reflects poorly on your ethics and values.
Best Replica Rolex in the UK: Choosing Quality Replicas
If you are considering purchasing a replica Rolex watch, it's essential to be cautious and aware of the risks involved. While we do not endorse or promote buying fake watches, we understand that some individuals may still be interested in exploring this market. If you decide to proceed, here are a few tips for choosing quality replicas:
Research Trusted Sellers: Look for reputable sellers who specialize in high-quality replica watches. Read reviews and testimonials to gauge their reliability and customer satisfaction.
Examine the Details: Pay close attention to the details of the replica watch, such as the logo, engravings, and serial numbers. Genuine Rolex watches are meticulously crafted, so any discrepancies or inconsistencies may indicate a fake.
Price Discrepancies: If the price of a replica Rolex watch seems too good to be true, it probably is. High-quality replicas require skilled craftsmanship and quality materials, which come at a cost. Be wary of extremely low-priced replicas, as they are likely of poor quality.
Seek Expert Advice: If you're unsure about the authenticity of a replica Rolex watch, consult with experts or experienced collectors who can provide guidance and help you make an informed decision.
Conclusion
Rolex watches have etched their place in history as timeless classics. The brand's rich heritage, exceptional craftsmanship, and unwavering commitment to excellence have made Rolex a symbol of prestige and luxury. From the iconic Oyster case to the revolutionary Perpetual movement, Rolex has continuously pushed the boundaries of innovation in watchmaking.
While replica Rolex watches may offer an affordable alternative, it's important to consider the legal and ethical implications. Counterfeit watches undermine the integrity of genuine brands and support illegal activities. Therefore, it is recommended to invest in a genuine Rolex watch from authorized dealers to ensure quality, authenticity, and peace of mind.