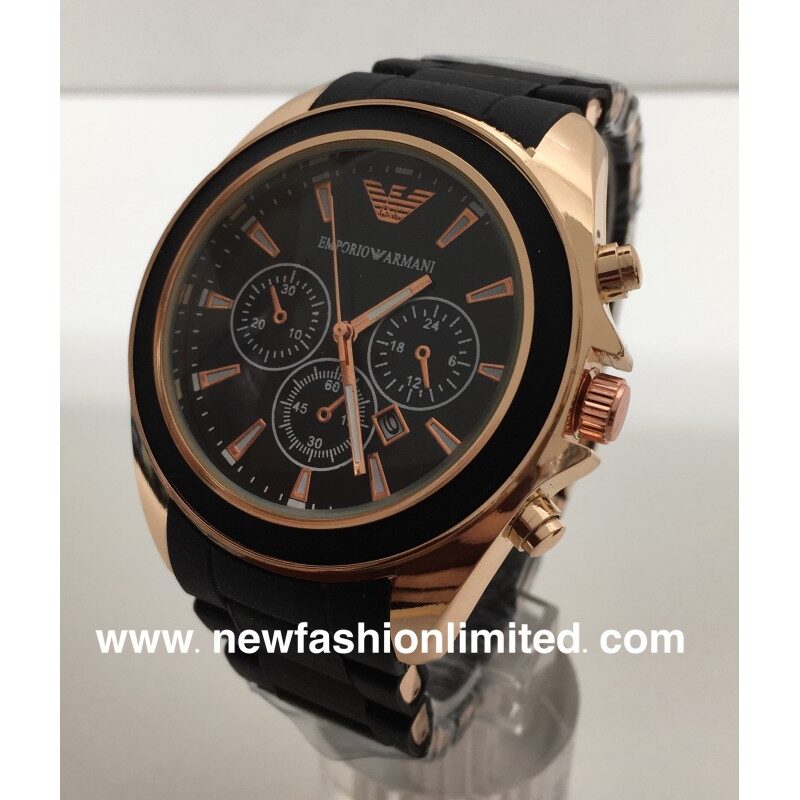 Armani Watch Black Leather Strap with Gold Face Good Quality Battery Ticking Mov
Armani Watch Black Leather Strap with Gold Face Good Quality Battery Ticking Movement £50 Just Watch or £75 with Armani Box and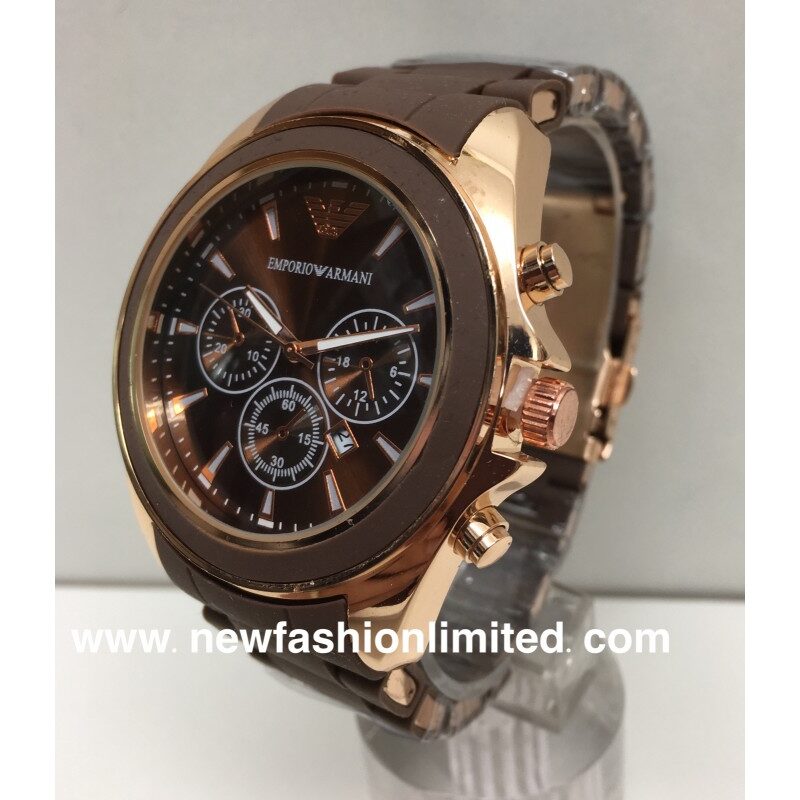 Armani Watch Brown Leather Strap with Gold Good Quality Battery Ticking Movement
Armani Watch Brown Leather Strap with Gold Good Quality Battery Ticking Movement £50 Just Watch or £75 with Armani Box and Papers
Armani Watch White Leather Strap with Gold Good Quality Battery Ticking Movement
Armani Watch White Leather Strap with Gold Good Quality Battery Ticking Movement £50 Just Watch or £75 with Armani Box and Papers
Showing all 3 results
Armani Men's Watch
One of the world's greatest timepiece manufacturers Emporio Armani is renowned for its sophisticated watches. It has been delivering excellent timepieces since 1980 and is still one of the leading watch manufacturers competing with Rolex, Gucci, Cartier, Hublot, and so on.
Armani Watch For Fashion-Focused Men
Armani is one of the best performing watch brands in the world. The elegance that these luxury brand watch exhibits are unbeatable both in appearance and mechanism. Featured with style-savvy contemporary design, Armani timepieces are the perfect fit for any occasion and everyday use. Made with durable materials including stainless steel, high-quality leather, and the finest craftsmanship, there is one for everyone. Whether you are a classic person or have a sporty mindset, rest assured, you will get something from the huge collection of Armani men's watches that reflect your personality.
Affordable Armani Men's Watch
Watch Zone London have some of the finest quality replica Emporio Armani watches for men in our online store. Browse through the collection of affordable replica luxury brand watches for men and get yours today. Our luxury Armani watch for men comes in a variety of colours, styles, and usability. We provide fast delivery all over the UK along with the guarantee for the finest quality products. Contact us today to shop your desired Armani watch at the cheapest price.
Owning an Armani watch is like carrying the legacy that started with Giorgio Armani a long ago. Subtle design, timeless feel, and tailored fitting make this luxury watch the best in the class. No matter what the purpose you are wearing it for, rest assured, you will be feeling well-received throughout.
However, we also offer a wide range of luxury brand watches for men apart from Armani. Whatever brand you choose to buy from us, we will ensure you get superfast delivery in London and surrounding areas. Treat yourself with a timepiece from Emporio Armani at the most affordable price from Watch Zone London.