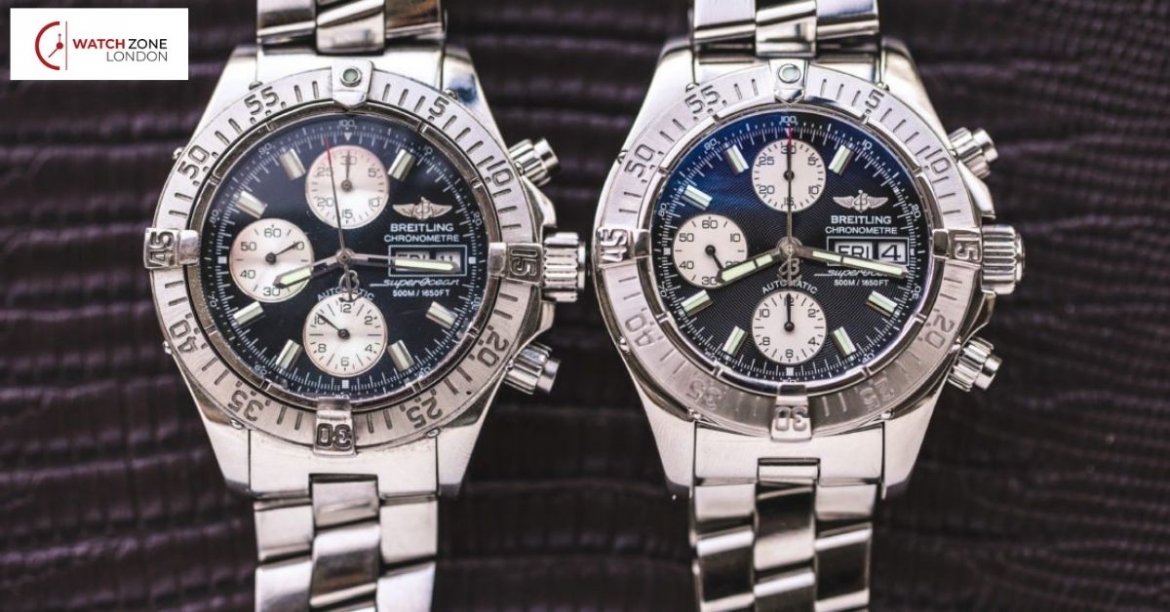 Rolex-epitome brand of luxury, elegance, class, and lavishness. With exclusive design and perfection, Rolex is mostly used by high-profile people. Such as Barack Obama, John F. Kennedy,  Martin Luther King, Rihanna, Tiger Woods, and many other famous individuals. Seeing the price tag beside the Rolex watch, it's understandable why only high-level people can wear these!
That's often asked by people "why are Rolex watches so expensive?". It's believed that Rolex watches are overpriced and even in the second-hand market. However, if you ask any average person what's the best brand of watch in the world? Most of them will say Rolex. 
This Swiss luxury brand is a sign of success. Not only are the watches pricey but also they are extremely popular. Hence, we'll talk about why is Rolex so expensive and is the high price justified in the first place? We'll cover every aspect of Rolex price and then you can decide your own judgment. So, let's get started! 
7 Reasons Why Are Rolex Watches So Expensive
First, let's see the price tags behind the Rolex wristwatch. At the very cheap level, the price of a Rolex watch starts from £325. Rolex GMT 116710 LN will cost you around £6450, Rolex Submariner 116610 LN will make you pay around £6550.
Lastly, a Rolex Daytona 116500LN will cost you like £9550. As for, you can see the wide variation of price among the Rolex watch quality and models. Even the most expensive watch in the Rolex brand can cost you over 17.8 million! Let's see why Rolex is expensive-
1. Rolex Uses 904L Stainless Steel
Most of the watchmakers use 316L stainless steel for ordinary watches. Whereas, Rolex is made of 904L stainless steel. This extraordinary material gives Rolex elegance and makes it stand out in a crowd. 904L is much stronger, sturdier and shinier than 316L steel. 
Plus, 904L steel is also called corrosion-resistant superalloy which offers timeless and stylish service. Of course, 904L stainless steel takes much time and effort to create which doesn't come at a cheap price. Rolex uses this exclusive material to make the watch long lasting, unique, luxurious and timeless.
2. Rolex Has its Own Research Team
Designing a masterpiece must take time and extreme effort. Plus, when it's a watch making process, it's very precise, needs meticulous process and extreme patience. Also huge amounts of investment. You can see all of these features in Rolex.
Rolex has its own research and development center where highly professional experts create advanced and latest tools. For this extremely innovative research team, Rolex is creating these highly functional masterpieces with these professional experts. They make their own lab to research on the oil, tools and to test the watch movements. 
3. Rolex is Assembled by Hand
Obviously there is usage of robots and machines to produce the timepieces. But, robots and machines do the simplest tasks like cataloging, filling and sorting. On the contrary, tough tasks like assembling the bracelet or watch movements are done by human hands. 
After the assembly process, it's double checked to ensure premium quality. That's how the highest quality of Rolex is ensured. Moreover, all the Rolex watches are certified by COSC(Contrôle Officiel Suisse des Chronomètres). This organization validates the testing and accuracy of the watches. 
4. Rolex Can Stand Life Testing
Rolex is a timepiece that can withstand much stress and is extremely wear-resistance. Temperature, movement or humidity can't damage a Rolex. Why? Using fantastic materials like premium stainless steel and the latest technology helps to make the Rolex unique, sturdy and long-lasting. 
Rolex has its testing laboratory where they test the lifetime and movements of watches. The movements, bracelets and cases also undergo a life-test process with robotic arms and machines. With these quality checking Rolex confirms the durability and life-long standard.
5. Build With Precious Materials 
Undoubtedly, it is made of the most precious materials. An army of expert gemologists especially analyzes the materials like gold and diamond on various models. Not only that but manufacturers also give freedom to the employers to handpick the best diamonds and other materials. 
6. Made of Gold
Probably Rolex is one of the brands which uses gold to make timepieces. Unlike other ordinary watchmakers, they use authentic gold instead of gold plates. The manufacturers especially take care of the production of gold.  This brand refined 24K gold into 18K yellow, white and everose gold to make the timepieces. That's why most of the Rolex gold models are extremely expensive. 
7. Exclusive Quality Makes It Exceptional 
If we talk about quality, Rolex is unparalleled. The manufacturers take care of every detail of the watch and the master craftsmen ensure every smallest detail of the watch. The watchmakers make sure that everything is in place and every movement is proper in place with accuracy. The quality control with amazing production makes the whole process wonderful. 
8. Rolex Can Withstand Water-Resistance Test
The last reason why this brand screams at a high price is the water-resistance feature. Rolex models can withstand water pressure up to 300 meters. The models undergo tests that they can take the pressures in the pressurized tanks.
Is It justified for Rolex to be This Expensive?
Now, you know all the facts and how Rolex is produced and the quality is maintained. It'll be hard to find any watches of similar quality or level as Rolex. The demands, facts and reputation Rolex holds are justified and incomparable. Plus, uh mechanical watches are expensive. Therefore, considering all facts and features it's justified that Rolex is super expensive. 
Final Thoughts 
To sum up, why Rolex watches are so expensive, they're countless features that'll prove to you that Rolex is worth the expensive price. The legendary heritage of Rolex upholds its quality with its innovative quality and techniques. What's surprising is that Rolex wasn't this much expensive before as now.
When Rolex was introduced in 1905, it was average in price, but as the demand went up with quality, the price went up gradually. The authenticity, luxury design with elegance makes this watch stylish, timeless and also durable.
Plus, the models come with versatile functions that can swoon the user. Overall, Rolex produces all masterpieces which are flawless and incredible. Aside from these, the timepieces never go out of style or lose their value.