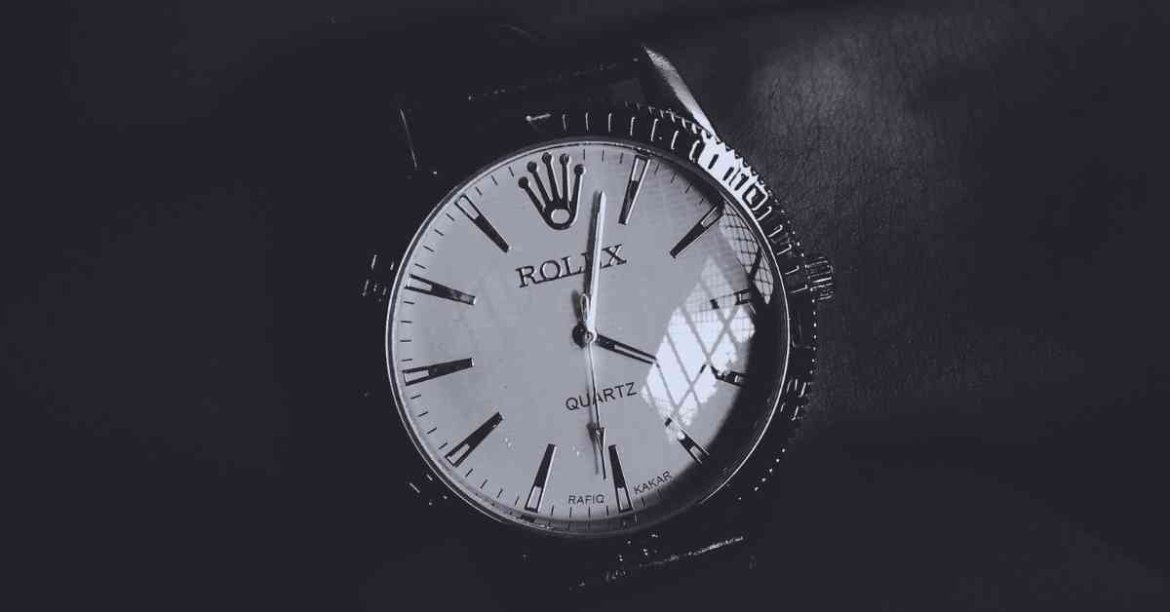 Rolex is another name for expensive and luxury wristwatches. Rolex is not just a brand, it is a symbol of nobility. It has a long history of watchmaking. Rolex ensures the highest quality in all the watches it manufactures, which helps it to be so expensive. The founder of Rolex Watch, Hans Wilsdorf showed how the mechanical change of a clock could change a century. Rolex is officially worn by the likes of Yo-Yo Ma, Placido Domingo and celebrities like Daniel Cirag, and Roger Federer. 
How to spot Genuine Rolex from Replica
For so many people owing a genuine Rolex is like owing a treasure. The replica of Rolex watches getting better and better. In this situation with so many replicas out there, finding a genuine Rolex is difficult, but not impossible. If you're interested in buying a genuine Rolex, you should know how to spot the one you want. Let's discuss some tips about it:
1. Selecting a trusted seller 
 The first and most important step in purchasing a genuine Rolex watch is purchasing it from a trusted seller. Though there are plenty of reputable dealers, still you should do your homework before selecting one. It'll ensure that you're purchasing a genuine timepiece without worrying.  In this case, Google can be a great help in showing you the most established, trusted retailers. Consequently helps to easily identify non-genuine models from entering the market. 
2. Quality check
  Rolex is actually known for its quality, durability, style, and prestige in the world of wristwatches. The company uses rust and corrosion-resist steel named 'Oystersteel'. Which is actually the best steel (904L stainless steel) on earth. Rolex manufactures its own precious metals to ensure the highest purity of each watch. Everything is crafted with perfection. So while purchasing take a closer look at the crown, case, and bracelet to make sure it's a real deal. If anything came across as poor quality, If something looks of poor quality, discard it without hesitation. 
3. Look for 'ticking' in second-hand watch
 If you're worried about price, a second-hand Rolex watch can be worth it. But before purchasing check it wisely. A second-hand Rolex wristwatch would appear smooth in movement. But in a replica Rolex you'll be able to hear the slight ticking motion noise.  
4. Engraving and Marking 
One of the best ways to be assured about a Rolex is genuine is by looking for the serial and case reference numbers. You should look for a few places for specific engravings. Because every Genuine Rolex timepieces have its serial numbers deeply engraved and appeared like fine lines that will shine in the light at an angle like a diamond-cut edge  It'll not look like something that is just scratched at the surface. Replica watches always have different grades. While the really low-quality replica will not put the Rolex name. They will not even bother to put the famous crown logo on the watch. 
5. Weight Checking
A genuine Rolex timepiece will always have some weight on it. Because of their exclusive manufacturing by the finest materials with no corners cut while doing the production process. So, before purchasing one you should closely take a look at the weight scale to make sure about fake Vs real one.
The bracelet of stainless steel weighs around 100-160g, and a bit of lighter side for the ladies. And steel sports watches are closer to 160g. The gold models range are from 190-220g and the platinum models range from 240-270g. If the watch you're intending to buy doesn't have any heft, the be sure about that you're dealing with a fake Rolex. 
6. Listing and price details
 Make sure to look at the price and comparable listing details for the watch before purchasing. If the price seems too low, then be sure about that someone is trying to selling the fake one. Having the box and original papers always add value to the watch on the secondary market. Condition, production year and used materials details are essential information of a real Rolex. Don't be afraid of asking questions before purchasing. 
7. Mechanical movement 
Movement of Rolex watches are always mechanical. This means manual-wind movements like the Cellini collection or automatic movements like the Rolex Kermits. Few quartz models have been produced under the Oysterquartz collection during its nearly 25-year production history. These are the Datejust or Day-Date, and no other models are produced.
8. Details of Dial and Cyclops 
The writing on the dial should be examined carefully. Because everything  about a fake Rolex will not be as well-executed as on the real thing. Make sure to double check for any misspellings as, because though it's not common nowadays but older fake Rolex have 'Folex' as brand offname engraved. Check for dial details like specific colouring and features. The Rolex Explorer II model has a distinctive red or orange dial depending on the year of manufacture. There are also some 'red' Submariner models that are in high demand. As a result, counterfeiting can be easily done.
A cyclops lens of Rolex can determine, if the watch is fake or not. Cyclops is the name of the magnifying glass that use to magnify the date on Rolex dial. It wasn't introduced until 1953, as a result early Datejust model's doesn't have it. Very few models of Rolex doesn't use this feature though there is a date function. This includes the older Sea-Dweller, the Deepsea and models without a date like Submariner No Date or Milgauss. So while checking it, you'll notice that on fake Rolex watches, the date is hard to read. Because there's no, or poor magnification on the Cyclops. 
9. The crown of Rolex
The crown that is used to wind or set the watch will also have the noticeable marking of Rolex. Rolex watches from before the 1960s will feature the Rolex coronet (crown logo) with a cross. So check this crown logo marking before set your mind to purchase a Rolex.
For your kind information, In recent models of Rolex the coronet is still there but with bars or dots under of it. And this bars and dots are symbol of Twinlock  or Triplock crown and materials. A bar with twinlock model is for steel or gold and for platinum it's a single dot.  
10. Authentic material of Rolex
 Rolex have always been using authentic and finest materials to make watch. And that's the reason it is still the best in craftsmanship.
a. Metal
Rolex exclusively use finest materials like,
904L stainless steel

18k gold

950 platinum

Platinum and stainless steel aka Rolesium

Gold and stainless steel aka Rolesor

 
b. Sapphire glass
To make sure the protection of watch face modern Rolex use sapphire crystal. For Rolex date watches, Cyclops are also made out of sapphire crystal. Sapphire has greater clarity than other crystals. Rolex use sapphire crystal to make the timepiece exceptionally visible both in day and in night.
c. Straps and bracelet
The bracelet of Rolex is the thing that have to be more presentable. Different types of straps and bracelet can be chosen by preference and models. 
President: available in gold and platinum. 

Oyster bracelet: available in gold, steel, platinum and Rolesore. 

Leather: alligator leather with gold clasps. 

Jubilee, Pearlmaster etc. 
 d. Water resistance
Genuine Rolex watches are craft to be water resistant. And fake ones will not be able to handle a proper water pressure test. Remember one thing, if a timepiece is in need of repair or service, then you shouldn't purchase it. Because it'll not pass the water test, even if it's real. So it's the best option to not purchase the watch. 
Conclusion:
You should make sure to research before put your dream genuine Rolex timepiece. You can use your own opinion and verified experience without falling for the scams of unscrupulous traders. So keep striving for your favorite original watch to come to your collection and enrich you.