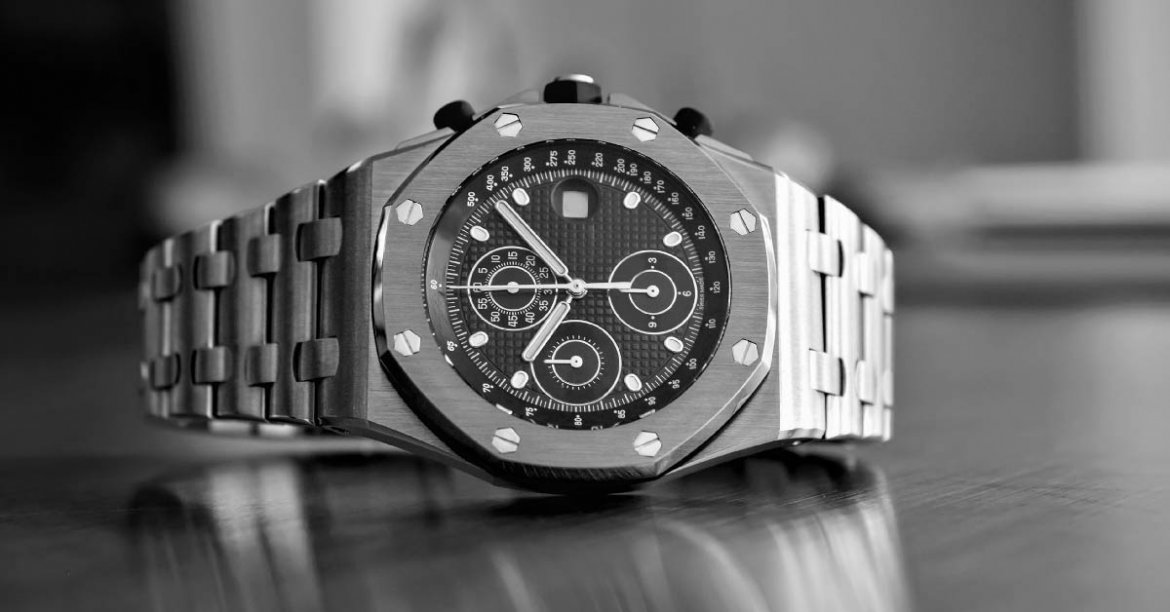 Hublot is a famous watch brand that is promoted by many rappers, singers, and actors. It's so popular that everyone wants to get one for themselves nowadays. But the price of Hublot watches is too high. But not all of them are in the sky-high price range. So now you might be looking for the cheapest Hublot watches.
Well, I got some suggestions for you with some explanation as well. Just keep on reading to learn in-depth.
Is there any Cheap Hublot Watch?
Not everyone has millions to buy these expensive watches but we have our desire to get one of those watches. That's why Hublot watches have some models which are pretty cheap and almost anyone can afford them. Here I will show you those watches.
Cheapest Male Hublot Watches
If you're looking for some male Hublot watches then this segment is for you.
Hublot Big Bang Chronograph (£6620-9930)
The Hublot Big Bang Chronograph is the face of the Hublot Big Bang series. The main attraction of this watch is its chronograph function and enormous style. 
It has a case of 44mm which is gigantic with a lot of wrist presence which makes it noticeable to everyone. 
It is powered by Hublot's HUB4100 movement. It has a rubber strap merged into the case which is made of stainless steel. That's why it looks amazing and is very comfortable. But it's unusual to see a combination of rubber strap and steel case nowadays. Hublot gets laughed at for this combination. But this combination gives a diver watch feel but unfortunately it's only 100m water resistant.
Cheapest Female Hublot Watches
If you're looking for some female Hublot watches I've got the best suggestion here.
Hublot Big Bang 38mm (£5790-6620)
It's an analogue type 38mm ladies' watch. 
Normally all the fame goes to the Big Bang Chronograph, but the Hublot Big Bang 38mm is also a popular model in the market. It's usually a cheap watch. 
The quartz movement is a bit disappointing for a $10,000+ watch. Its diamond-encrusted bezel is the main attraction of this watch. It has a total of 126 diamonds on its bezel.
It's a 100m water-resistant watch. So don't need to remove the watch from your wrist when you have to do something with water. 
This model also has oversized hands and large Arabic numerals. It comes with a steel case which is a bit weird because much cheaper Hublot watches sports titanium.
Cheapest Unisex Hublot Watches
If you're looking for some unisex Hublot watches then keep reading this part.
Hublot Classic Fusion Quartz (£3300-3750)
The Hublot Classic Fusion Quartz is the successor of the Hublot Classic model. You can get it brand new in the market. It's one of the two cheapest models. It comes with a 33mm case.
It's normally known as a lady's watch. But the style makes it a unisex watch. If you are a man but you have a small wrist then you can wear this model. This model is extremely small. It comes in small and medium sizes. 
It has a clear dial around it and a calendar on the 3rd-hour dial. It also has 2logos at the top and the middle.
Hublot Classic MDM (£2,480-2900)
This model is an average, entry-level watch. Recently it has been replaced with the Classic Fusion model. You can only get these watches at the pre-owned markets. 
There are many variations of this model but the quartz version may be the most popular one. But if you just want a Hublot logo on your wrist then you can find some older models (early 2000s) under £830.
This is a very simple model. It only has an hour hand, a minute cut and a second cut on it, and a logo at the top. It normally comes with a blank dial. You have to guess the number by the reference of the screws around the bezel. It has a calendar in the middle of the right side.
Cheapest Kids Hublot Watches
Here is a suggestion for the cheapest kids Hublot watches.
Hublot Big Bang Smiling Children Watch (£9400-9950)
Hublot also has watches for kids. It's a watch from the big bang series. It comes in a lady's size but it's built for kids. It has a 38mm case. The case is built of stainless steel. The bezel is set with 126 diamonds. It's also 100m water resistant.
Is there any Replica Hublot Watches?
Everyone wants to have a Hublot watch on their wrist. But not everyone can afford them because of their price. We all know Hublot watches are so expensive. That's why it got many replicas too. You can find them in the market or on many websites. Here I got some replicated Hublot watches to show you. 
Hublot Big Bang King Black Strap Gold Dial Watch. The market price of this watch is £17800 but if you buy a replica of this watch you will find it for around £185.

Hublot Big Bang Tuiga 1909 Limited 98220. This watch is around £10700 on the market and the replica is around £150.

The Hublot Classic Fusion Chronograph is a very expensive watch. The market price of this watch is around £21660 and the replica is around £186

Hublot Classic Fusion King Gold – HB138 621609. You can buy the original for £21700. But if you need a replica of it, you can buy it for £186.
Most of the replicas are priced around £150-190. You can these replicas on many websites on the internet.
For the best replica watches, Watch Zone London is the best place. You can check out Men, Women, and other watches here.
Conclusion
Hublot is a famous brand and the watches are so Expensive. Not everyone can afford them. 
But there are some cheaper watches and in this article, I have already mentioned them all. I also explained if there are any replicas of Hublot watches on the market. Hopefully, you find what you were looking for.